Bed and Breakfast in Weymouth
FOR THE BEST RATES ANYWHERE ON THE INTERNET JUST CHECK THE AVAILABILITY FOR THE DATES YOU REQUIRE THEN ADD THE NUMERIC MONTH TO THE PROMO BOX :IE JAN IS 01 JULY IS 07.
Then book securely on the booking page.

Or contact Sue or John
Call: 01305 784682
Text: 07834826055
Email: [email protected]
About Redcliff Guest House
John and I have owned the Redcliff for 6 years and thoroughly enjoy welcoming guests old and new to our home which is a charming building set among a row of Victorian houses in a quiet cul de sac and only a few paces from the beach. We love the character of our home including its creaks and groans and the narrow stairs to all 3 floors.
When the Redcliff was built as a home in 1827 the staff quarters were in the loft and accessed by the same steep narrow stairs we have today.
All our 12 rooms are en-suite. 6 of which have stunning sea views across Weymouth bay. More details
We love the company of our younger guests but have limited suitable accommodation please contact us directly for more information. Contact us
We are pet friendly and have met many breeds of dogs, a couple of cats, a parrot and, oh yes, I cannot forget the ferret.
John and I wish you a relaxed home from home stay with us where you can sit and watch the world go by or use us as a base to explore our wonderful area.
As a bed and breakfast, we are never going to be perfect as it is not just a business but a family home as well with friends, family and of course the grand kids all milling around.
However, we hope you have a relaxed comfortable stay with us and our family.
Please note: Check In is from 1pm and our latest check in is 6pm.
While you are staying with us there is a lot around The Redcliff Guest House to keep you busy including; Weymouth town centre, restaurants and pubs. See 'Staying in Weymouth' on this site for more information. The train station and bus stops are an easy 10 minute stroll away. Weymouth also has a working harbour as well as a bustling town centre and an award winning sandy beach which is just down the esplanade from The Redcliff Guest House.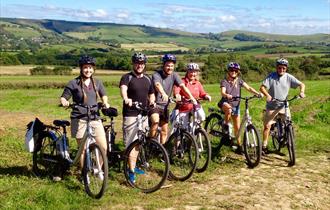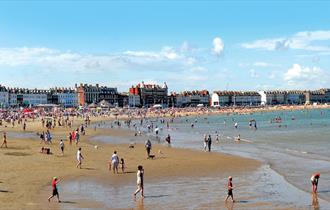 Accommodation in Weymouth
When staying with us at The Redcliff Guest House you can enjoy all of the amenities that you might expect including; Free-view TV, free Wi-Fi and a hearty breakfast to set you up for the day. Which is serviced in our breakfast room that has a great view of the sea front.
Business Travellers
Please contact Sue or John directly as we can offer year round accommodation at preferential rates.
A later checkin can be arranged.
Early continental breakfast is available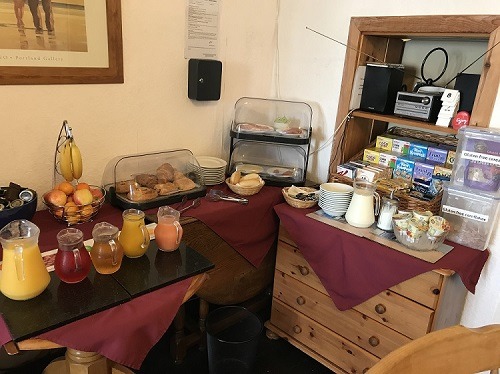 If you would like any more information regarding our guest house in Weymouth please get in touch. with Sue or John who will be happy to answer any questions you may have.
TripAdvisor is delighted to award The Redcliff the 2015,16,17,18,19,20 Certificate of Excellence. This achievement is a direct result of your consistently great reviews from TripAdvisor travellers.
Congratulations to The Redcliff!
We are happy to announce that The Redcliff has just been awarded the HotelsCombined Recognition of Excellence Award for 2020.
2020
RECOGNITION OF EXCELLENCE