Danny Boyles Pages of the Sea
Posted by:
Maisie
Tags:
Posted date:
17-10-2018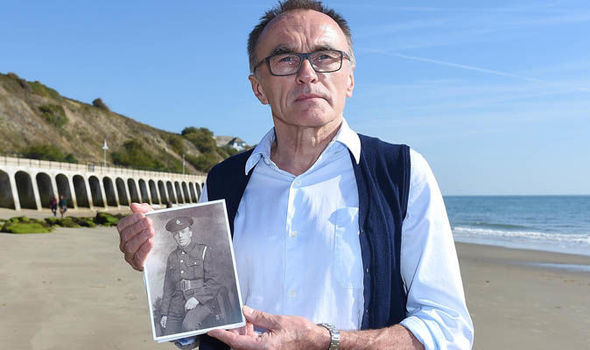 Danny Boyle's 'Pages of the Sea'
What is Pages of the Sea? This is a special event celebrating Remembrance Day , hosted by Danny Boyle, which is spread over 12 different beaches in the UK. Famous film-maker, Danny Boyle, invites everyone to join him in marking and celebrating 100 years since the end of the First World War, with his Pages of the Sea event. Over the period of several hours, on 11th of November, a large self-portrait, will appear on these 12 beaches, made completely out of sand. The portrait will be centred around a drawing of a casualty from WW1, and will be in remembrance to the millions of men and women, who left their shores during the war. As the tide will come in, the portraits will be slowly washed away, allowing the public to remember, together, those who gave their lives for the county, and the families affected.
Weymouth were pleased to be one of the beaches involved in this unique occasion, as well as Norfolk's Brancaster Beach, Sunny Sands Beach at Folkestone and Porthmeor Beach at St Ives. Many more to be announced.
As well as the beautiful artwork, Danny Boyle has asked Carol Ann Duffy, poet, to write a new poem for the event. The poem will be read out by members of the public, families and communities on the day. Copies of the poem will be available at the beaches on the day, where people can give their own contributions
"Beaches are truly public spaces, where nobody rules other than the tide. They seem the perfect place to gather and say a final goodbye and thank you to those whose lives were taken or forever changed by the First World War. I'm inviting people to watch as the faces of the fallen are etched in the sand, and for communities to come together to remember the sacrifices that were made."- Danny Boyle.