Activities in Weymouth & Portland
With all areas of outstanding natural beauty there is a lot of things to do outside. Here are our top 6 picks of the best ways to get outdoors while you are in Weymouth and Portland.
Snapper Charters
Based in the picturesque port of Weymouth, Dorset, Snapper Charters offers a variety of deep sea fishing trips Skippered by Luke Pettis, Snapper caters to all abilities of anglers from beginners and children learning to fish to more advanced anglers wanting a full day at sea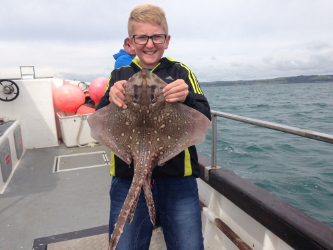 Weymouth & Portland National Sailing Academy
Weymouth & Portland National Sailing Academy offers a great venue to go and learn many different water sports. It is home to a successful sailing school and windsurfing school and caters to all levels of abilities from beginners to Olympians.
Jurassic Trails Cycle Hire
Jurassic Trails Cycle Hire. This bike hire company offers amazing bikes to hire on the newly formed Jurassic Cycle Trails. The trails are a great day for the whole family and run from Overcombe Corner to Osprey Quay to Portland. The scenery that you will see on route is perhaps some of the very best in the country!
Weymouth to Portland Bill Walk
Weymouth to Portland Bill Lighthouse is a nice and easy walk. All you have to do is catch the 501 service to Portland Bill, where you will leave the first lighthouse behind you and continue on the South West Coast Path heading North towards Coastwatch tower.
RSPB Lodmoor
RSPB Lodmoor is part of the Lorton Valley Nature Reserve and is a must for any birdwatchers or photographers who are coming to the area. It is a very easy place to explore and there is always a large amount of birds that will peak everyone's interest.
Rodwell Trail
Rodwell Trail is from Weymouth to Portland it follows a disused passenger railway line and offers the same amazing views. The trail is fully surfaced and great for bicycles, scooters and mobility scooters. The views of the coast on the trail will take your breath away.
Sutton Poyntz to Weymouth Walk
Catch the 4B bus at the Kings Statue to Sutton Poyntz every hour, the journey only takes about 15 minutes. The walk begins at the duck pond in the village and leads to some incredible views and sights that will bring you back to Weymouth.
---
If you are planning a visit to Weymouth, we offer fantastic local accommodation for short or long stays. Follow the link below to find out more about our welcoming Weymouth bed and breakfast hotel.
Please call 01305 784682 for further information about booking a room.