Halloween at the Nothe
Posted by:
Maisie
Tags:
Halloween, Nothe Fort, Zombies
Posted date:
16-10-2018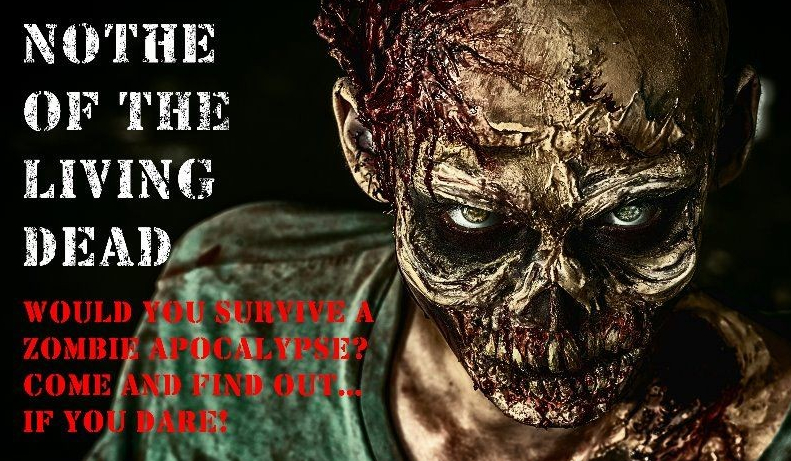 Halloween at the Nothe
Zombie Alert! This Halloween, the Nothe Fort are home to some of the scariest zombies who will have invaded and taken over, spreading out all over the fort and its many undergrounds. Its your job to escape the attack by making your way through the twisting tunnels of the haunted Fort, whilst completing obstacles and trying to collect a important survival kit (vaccine). Only the bravest and strongest can live!
As well as this zombie experience, they will also have The Fort View Cafe open, supplying Food and Drinks, and also the licensed bar will be open from 7pm to 12pm.
The whole event is called Nothe of the living dead, and will be on 26/27th of October, from 7pm to 1am. Tickets are available to buy online, with prices from £20 to £25 with allocated time slots available. You can book your tickets here.