Weymouth Walk Sutton Poyntz
Posted by:
Admin
Tags:
Posted date:
16-05-2018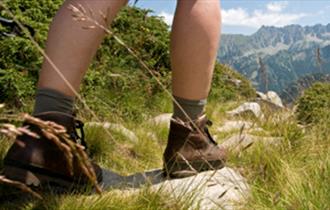 Weymouth Walk - Sutton Poyntz - Osmington - Bowleaze - Weymouth
Catch the 4B bus at the Kings Statue to Sutton Poyntz (Approx. every hour, please check www.traveline.org.uk for full details). The journey takes approximately 15 minutes.
The walk starts by the duck pond in the village. Continue along Sutton road, with the Springhead Pub on your right, the road leads into White Horse lane, passing the Victorian Sutton Poyntz pumping station and water supply museum. The museum tells how water had influenced our lives from the Romans to the present day and contains a water turbine pump dating from 1857. Visits can be made by appointment on 01305 832634.
Continue following the footpath along the with the White Horse hill on your left. The footpath then joins with the South Dorset Ridgway for a short distance heading uphill into the village of Osmington. Osmington Village is where artist John Constable spent his honeymoon as he was a good friend of the Rev John Fisher at St Osmund Church. When you reach the main road, you can choose to stop for refreshment at Sunray pub of turn left and walk past Craig's Farm Dairy on your right. Cross the road and continue for a few more metres until you reach the footpath off the right.
Continue on this footpath until it re-joins the main South Coast Path. Follow the path to your right (Heading west). You can enjoy some stunning views over Weymouth bay towards Chesil Beach and Portland.
The Art Deco building at Bowleaze cove is now the Riviera Hotel. There are plenty of refreshment opportunities here, but it may be worth climbing up Furzy Hill to the Lookout Café for the views and Jordan hill Roman Temple (699821), the footings of which are well preserved. Continue down the hill past the Spyglass Inn to Overcombe corner and the Oasis Café. At this point, the esplanade begins, and you now have a leisurely stroll back to the Kings Statue.